Maycast-Nokes Precision Engineering is delighted to announce that for the second time in 3 years one of its apprentices has been selected for an award by the Institute of Cast Metal Engineers.
Richard Hewson has been selected as the winner of the PC Nix Best Technical (Non Ferrous) Student Award.
Richard's success follows swiftly on from fellow former Maycast-Nokes apprentice Vicky Clark, who recently completed a Foundation Degree in 'Casting Technology' and is now the company's Senior NPI Engineer.
Maycast-Nokes has run an apprentice scheme for a number of years with great success and apprentices and trainees now account for over 10% of all employees.
The best people to tell you about our apprenticeship programme are the apprentices themselves, so we asked Richard to explain how an apprenticeship with Maycast-Nokes has set him on course for a successful career in engineering.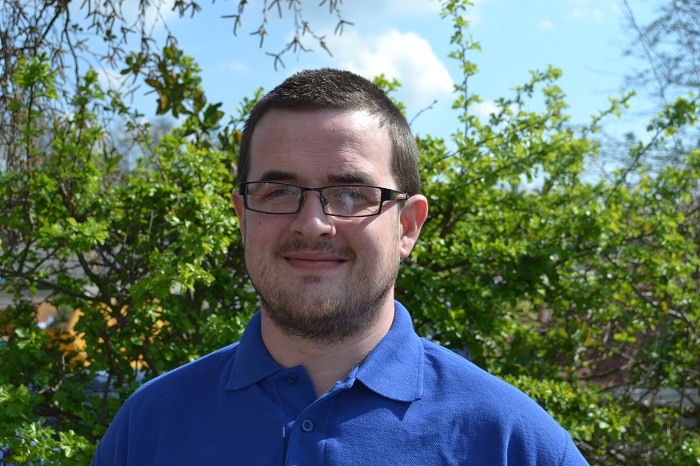 Q. Firstly, what does it feel like to have won the ICME's Best Technical (Non-Ferrous) Student Award?
A. 'I feel proud to have won a national award for my efforts, I do always try to apply myself as much as possible, whether it is in my work or study. To know that you are considered the best student in your field of study is an awesome feeling and I hope that I can continue to impress as I move forward in the industry'
Q. Had you always wanted to be an engineer?
A. 'I have always been interested in learning how things work and how things are made so engineering was an obvious career choice'
Q. How did you become involved in Maycast-Nokes' apprenticeship programme?
A. 'I was working on short term contracts via agencies, trying to find full-time employment. I signed up with a training centre and during evenings and weekends completed a number of training courses. An interview opportunity with Maycast-Nokes came up and after visiting the company and seeing the products they make, decided I wanted to work for the company'
Q. Did you study engineering related subjects at school?
A. 'Not at all. I studied performing arts at school which actually has been useful as it has provided me with 'people skills' and helped me with my confidence, both in public speaking and decision making. Outside of school my friends and I were always working on bikes, go-karts and other mechanical projects so although I hadn't studied engineering related subjects I was mechanically minded'
Q. What areas of the company have you worked in and was there any choice in the type of apprenticeship/area of speciality you could undertake at Maycast-Nokes?
A. 'I have worked in most areas of the company. My NVQ (level 2) course was based in the sand foundry; making cores, moulds and preparing the aluminium ready for pouring. After that I worked in various other departments doing real, hands-on work; from wax making to final inspection. This has allowed me to further my skills and experience whilst working on castings that I originally made which are at later stages of production'
Q. What qualifications have you gained and what future courses would you like to pursue?
A. 'I have gained a NVQ and VRQ (level 2) in engineering and I am nearing the end of a technical certificate (Diploma in Casting Technology). Next year I hope to take either a Foundation Degree in Casting Technology or the Foundry Manager's Certificate'
Q. How much of your time do you spend working vs. studying?
A. 'Most working weeks I spend half a day studying in the company training room. Once a month I travel to the Midlands for 3 days to attend the National Foundry Training Centre where we learn about the fundamental principles of casting; the physics and chemistry that are involved. We gain experience of all types of casting, not just the areas that Maycast-Nokes specialise in'
Do you feel that an apprenticeship has set you in good stead for your future career?
A. 'Yes, without a doubt. Without the apprenticeship scheme I am sure that I (and many others) would never have had the possibility to create a fulfilling career. Most likely I would have continued doing the sort of soul destroying, unrewarding work I was doing before I joined Maycast-Nokes and started my studies'
Q. What advice would you give someone still at college/school leavers with regards to apprenticeships?
A. 'If the hands-on approach is something that you feel is your style, an apprenticeship is the ideal way to further your career without having to commit to years of full-time study'
Q. What are the benefits of apprenticeships over university?
A. 'You earn whilst you learn. To have gained this level of qualification on my own would have left me owing thousands of pounds. Going down the apprenticeship route means I can get a university level education, in a reasonable amount of time, without any of the associated debt'
If you, or someone you know would like to know more about our apprenticeship programme, please contact us at enquiries@maycast.co.uk or call 01787 477021.