An Essex engineer has collected a national award for her 'fabulous' work.
Vicky Clark, 29, of Halstead, has been named Student of the Year by the Institution of Cast Metal of Engineers. She was presented with the award by Anthony Carter-Clout, the Worshipful Master of Ironmongers, during a ceremony at the National Memorial Arboretum.
Vicky, who works at Halstead's precision engineering firm Maycast-Nokes, received the award for work she completed as part of a distance learning degree at Bradford University.
She said: "I am delighted to have received a national award, it is a very proud moment for me and something I worked very hard to achieve.
"I have always been engineer orientated, even as a child I would take apart anything that had screws in it. I love my job and I am looking forward to a long career in engineering."
Dave Blowers, Maycast-Nokes sales director, said: "We are absolutely thrilled for Vicky, she has produced some fabulous work on her way to receiving this national recognition, which is thoroughly deserved.
"Vicky is currently our only female engineer and is a very highly valued member of staff. We are sure Vicky has a very bright career ahead of her and she is our first ever winner of a national award."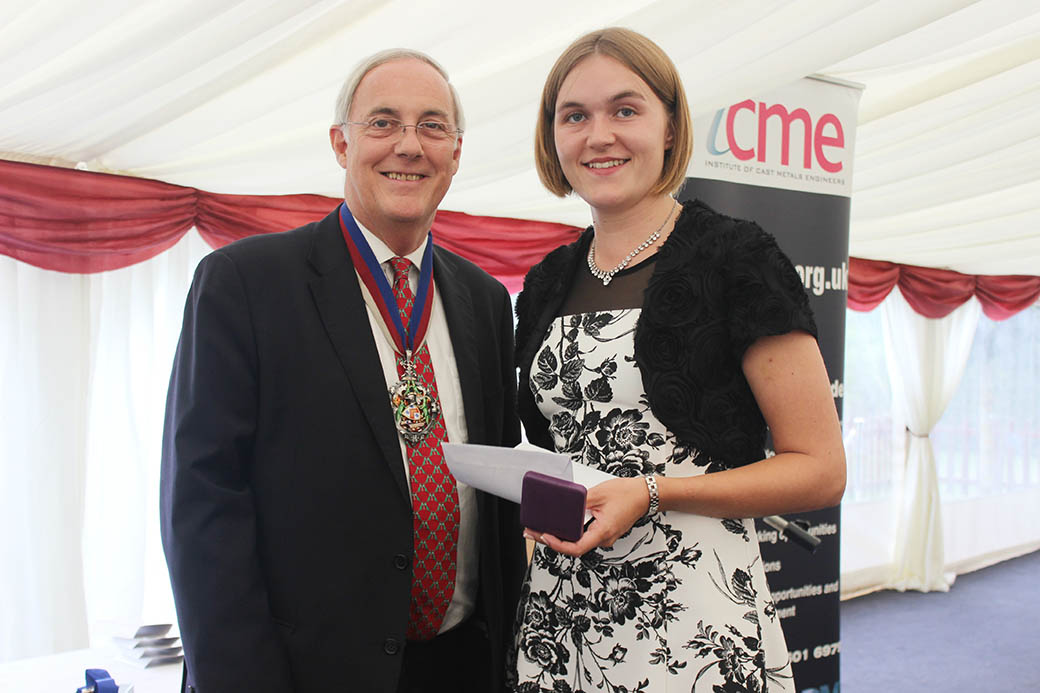 Picture caption: Vicky collecting her award from Anthony Carter Clout.